Storage
Throughout my undergraduate years, there were times that I was careless in storing things within my computers and personal devices. It has finally caught up to me and brought me to the point that made me take the time to get it ready for this next journey that awaits me
As I continue to use this device and others, I will strive to keep storage in mind to ensure ease of use and navigation.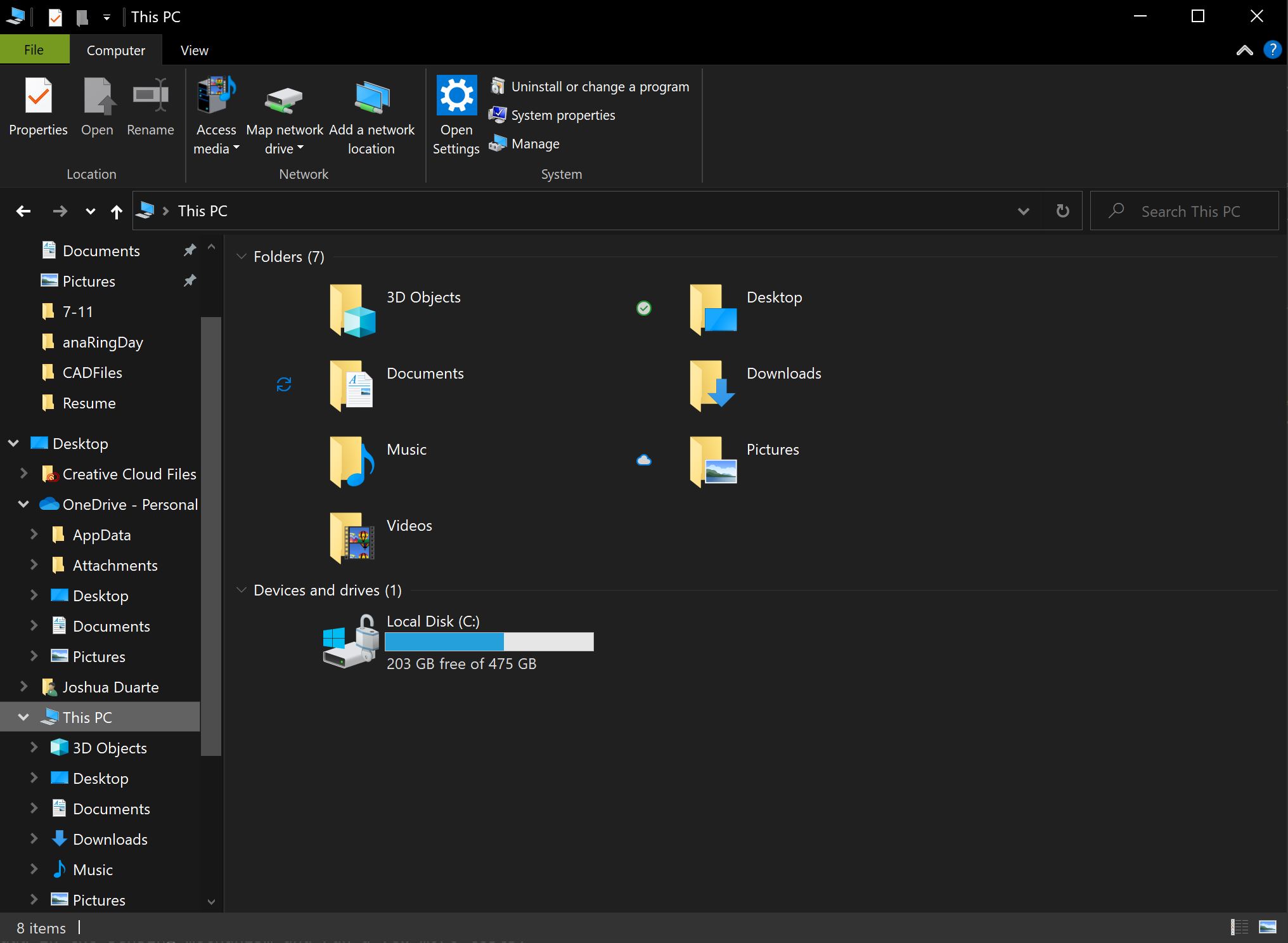 With this complete, I am left to wait upon my return to college station where I will be able to add in the sensing mechanism and run a few more tests.
Over the next week, I will be in Seattle visiting with friends so I will have to crank out the work on the system as soon as I make it back. Beyond excited for it.
Course Enrollment
I am finally nearing the time of enrolling into my courses for the fall. I do not have a lot to choose from, but the selection is very interesting. The courses that I am more than likely going to select are the robotic locomotion and human-centered design methods. I am eager to see what I will learn throughout my time at the university.

Web Development
Once my storage was cleaned up a bit, I went ahead and looked at a few of my to dos for this summer and one of the things was cleaning up my personal website.
Today, I began working on just that. There is a few aspects that I certainly want to change, but they will take a bit more time and creativity. For now, I will be fixing the accuracy of the information embedded within the website.
Habit Tracking
Today, I journaled, did not work out, read, tracked my caloric intake, and worked on at least one of my personal projects. Today was a good day.
What I am thankful for
I am thankful for Garduno. He consistently keeps my eagerness to learn alive.